My benefit just arrived about 4 days ago.

It came very well packed with paper wrapping and even a box 10 time the size of the concealer. I gave it a try for the past 2 days, although it did not work miracles but it did make the dark eye rings less obvious. I was told that the so call award winning blusher wasn't as good as it was claimed, I decided to give up buying that since it did not come cheap as well.

3 Days back I bid for a crop cardigan on Yahoo! Auctions and it came in the mail promptly in a day.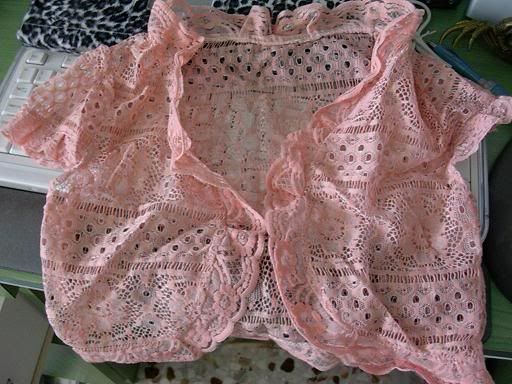 It was bidding at $29.90 and I thought it was a little too ex for that. U could get one at far east for a lower price. But when the seller dropped her price till $19, I grab it at an instant.

Its pink in color (easier to match with my clothings) and it did not have the cheap look of some lacey cardigans that I saw online. Dun think I want to look like some KTV mamasan (pengz!!).