Status: Seoul
I'm currently in Seoul, the capital of Korea. It's summer now with an average temperature of 30-32 degrees.c. I wouldn't categorise that as hot but warm and humid like Singapore.
My flight departed early in the morning on Saturday and Joe picked me up at around 6:15 in the morning. Even though I slept early, I was half awake even after my morning bath. After we checked in at the counter where I bid farewell to my luggage.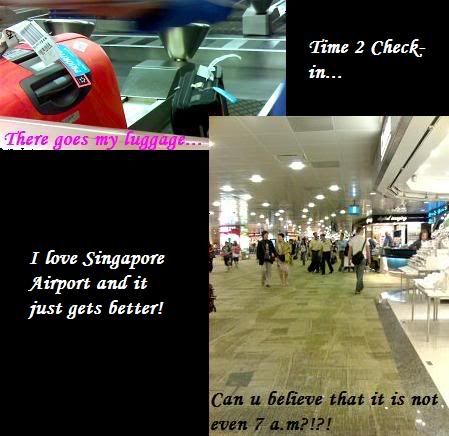 It was time to head on to the SQ Krisflyer Gold Lounge for some breakfast - perks of being a frequent flyer. *wink!*
Before that, we wondered around the Airport looking for some last minute stuff and I was surprised to see the number of shops opened at 7 in the morning.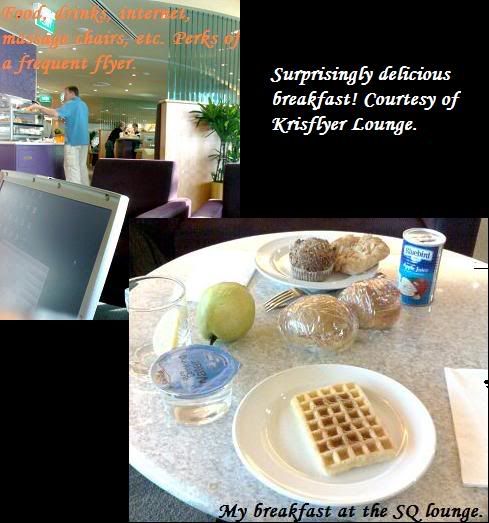 It is no wonder why Singapore Airline is one of the best with not only food available at their lounge but Internet access (unfortunately not free! sigh), a toilet with shower facilities, plasma tv, massage chairs, etc. After breakfast, Joe sent me off at my gate where I had to spend the next 6 hours alone. His flight was fully booked and I had no choice but to take a slightly earlier flight there.
SQ seemed to have wider seating space and an On-Demand entertainment system that allows me to view a wide selection of movies at anytime. Sadly, most of the movies were kind of boring that led me to extreme boredom after 3hours into the flight. Beside me was a korean guy who seemed to have a hearty appettie and one hell of a bladder. He did not go to the loo once throughout the flight even though he had a few glasses of drinks.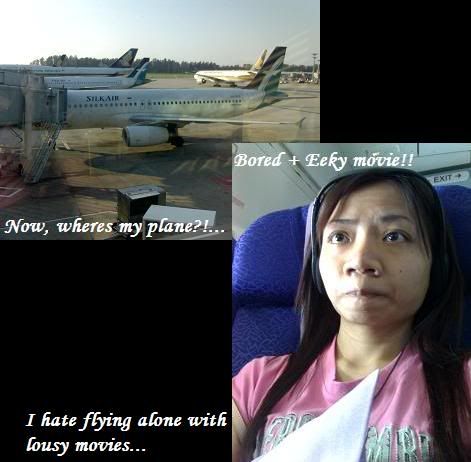 When I thought I could finally relax after touch down, the extreme long wait at the immigration managed to make me miss my baggage belt number and I had to claim my luggage at the lost and found counter. Just 5 mins after walking out of the gate, Joe came out as well ... so can u imagine how long I was waiting in line just to get my passport chopped!
Anyway, it was off to the hotel and JW Marriot would be my home for the next 3 weeks. *Smile* I heard that it is one of the most luxurious hotels in Seoul, costing USD 270 a night. So there you go! *lol*
I only reached the hotel at 8p.m and left for dinner at the shopping mall next door. Joe saw a new restaurant that sells OmuRice, Jap ketchup rice. We decided to give it a shot.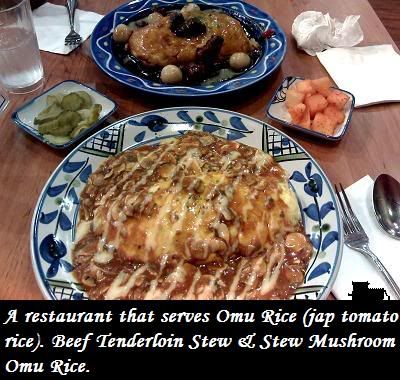 Joe had beef stew while I had stew mushroom sauce. It was pretty good and compared to those I tried in Singapore, theirs were far better. At 17,800 won (~$30), it was quite reasonable since it's a restaurant meal for 2.
After that, we went to get some tibits in case we got hungry in the middle of the night. So, that pretty much sums up our first night here.
2nd Day:
Venue - Itaewon
We took a shuttle bus from the hotel to Itaewon, some shopping district that imo was very boring and uninteresting. There are quite a number of Caucasian around that area and most of the stuff there are catered to them. It was like walking into an old People's Park Complex with replicated bags all over. Some of the quality were pretty bad too.
Venue - Myeong-dong
In less than 10mins, we decided to hop into a cab and head down to Myeong-dong but we got a little lost along the way. It's common when the locals do not know more than 5 words of English but the good thing is the translator service that they have by simply dialing a number.
It was 1:30 by the time we reached there and we popped into some noodle restaurant at a small alley for our lunch. I ordered a mild seafood noodle and Joe had a Thai noodle that looked burning hot (spicy). At 12,000won, we got 2 noodles and a free flow of soda. Btw, they had a very hi-tech toilet for a small corner restaurant.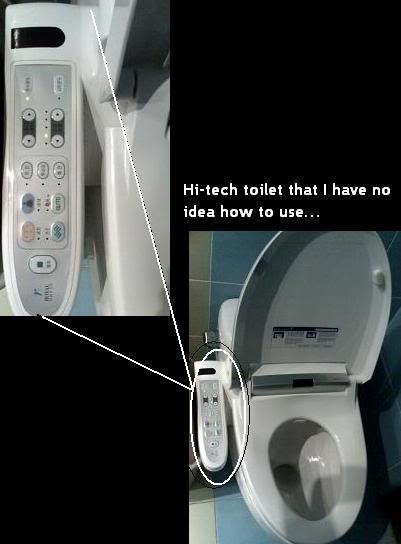 After that was a long walk around their huge shopping area outside Lotte Dept Store. It was amazing how they could have so many little shops in all sides and corners of the alley. I was simply fascinated by their cosmetics that was just irresistable!!! I'm still considering the foundation or the blusher. ;p I bought 2 nail polish and a lip gloss, trust me! You will faint seeing the pretty nail polish on the rows of shelves. The clothes were nice but I believe that there should be nicer ones elsewhere. We were exhausted by 5 p.m and so here I am blogging away reporting on my 2 days here so far.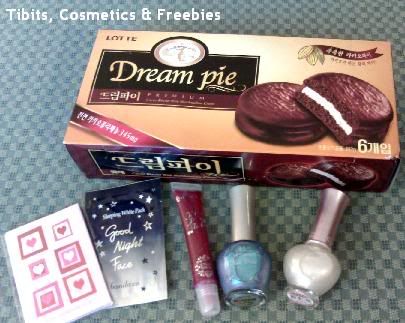 It will be dinner later and some shopping at the supermarket next door. ;p